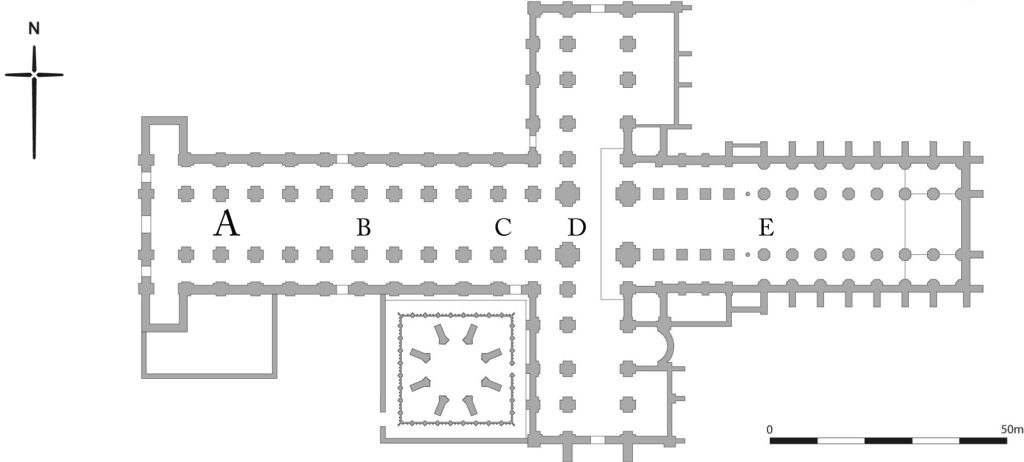 Panoramic Images
This page invites you into St Paul's Cathedral to explore the Interior Model by way of a series of linked 360 degree panoramic images. The Floor Plan above shows the 5 positions inside the Cathedral from which you will be able to view a panoramic image of the interior from that spot. Click on the Floor Plan above or the image of the West Front below to open the Panoramic Tour of the Interior Model.
The Floor Plan is repeated to orient you to the spot inside the Cathedral from which you are viewing the panoramic image. For each Floor Plan, click on the red dot Hot Spot to open the panoramic image associated with that spot on the Floor Plan. The Tour will then take you to the panoramic view corresponding to that position in the Cathedral's interior.
When you are finished viewing the panoramic images, press the ESCAPE key to end the tour, then press the back arrow at the upper left of your screen to return to this page in the website.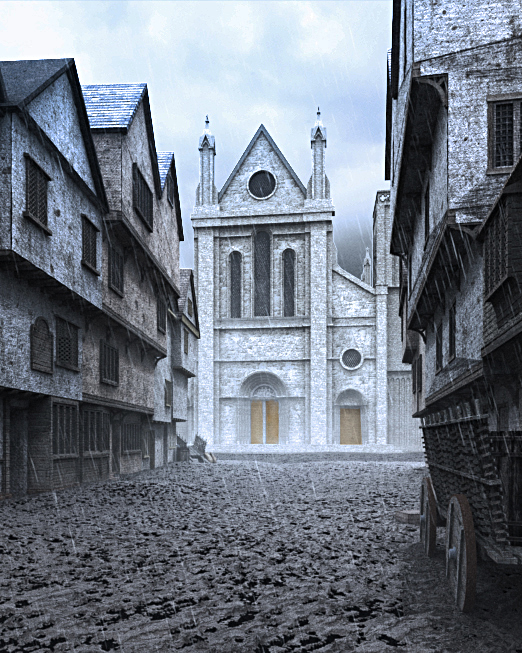 St Paul's Cathedral, the West Front, in the rain. From the Visual Model, rendered by Austin Corriher.
If you prefer, click on the link below to enter the building. Follow the directions posted above to explore the panoramic images.
https://kuula.co/share/collection/7k5mh?fs=1&vr=1&zoom=1&initload=0&thumbs=1&info=0&logo=0